Before and After School Program for School Age Children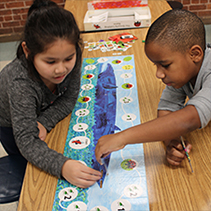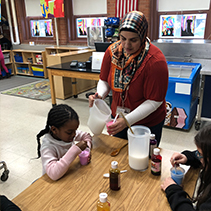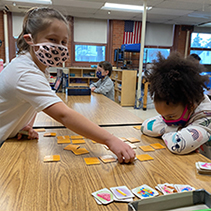 Children and Youth Services is a before and after school program for school age children that includes fun individual and group activities, free time, and meaningful learning experiences in a safe and creative atmosphere encouraging personal growth and social interaction.
The program is committed to providing quality care that facilitates the social, emotional, intellectual and physical growth of children, stressing the importance of individuality, diversity, unity, choice and autonomy.
All West Haven public elementary and intermediate school students are eligible to attend.
Before and After School Child Care
Before and after school child care is provided for West Haven Public School students grades K-6 at the following sites:
Carrigan After School Program on site
Forest Before & After School Programs on site
Mackrille Before & After School Programs on site
Pagels Before & After School Programs on site
Savin Rock Before & After School Programs on site
Seth Haley Before & After School Programs on site
Washington Before & After School Programs at Molloy
Program Hours:
Before School Program 7 am until start of school
After School Program dismissal to 5:30pm
The program provides a variety of interactive activities including Literacy and STEAM (Science, Technology, Engineering, Art and Math) projects that support the school's curriculum. We offer fun, hands-on experimental learning activities that focus on the development of the whole child including social emotional, physical and intellectual development.
To learn more about the difference between School Age Child Care and School, click here.
Children & Youth Services Contacts
Open enrollment for Kindergarteners and new families will open July 3rd, 2023 for the 2023-2024 school year.