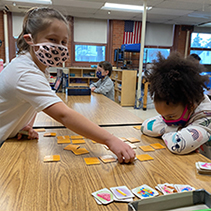 Important 2021-2022 CYS Program Registration Information:
Registration is open for the current school year only
 Pricing:

Before School Program
$60/week     $55/week for second child

After School Program
$100/week  $95/week for second child

Before & After School
$124/week  $119/week for second child
Non-refundable registration fee $35 per family.

Two week deposit at time of registration.

Care4Kids accepted.

Current physical and immunization must be completed.

Any additional medication paperwork must be complete before program start date.

Must be currently enrolled in West Haven Public Schools grades K-6.

This is just an inquiry; it is not registration for program

Submitting this inquiry does not guarantee placement in the program.
 Once the inquiry is submitted you will receive confirmation as well as information regarding availability via the email provided.