We provide supportive housing and support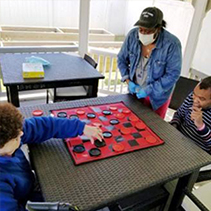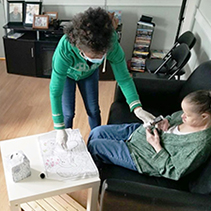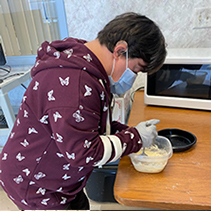 The Residential Services Program provides supportive housing, community integration and personal support for adults with intellectual disabilities.
Residential clients are provided with individualized assistance based on their needs. Support ranges from help with hygiene, nutrition and other tasks of daily living to assistance with more advanced skills, such as budgeting and social interaction. Residents are encouraged to set individual goals and engage in recreational and social activities including trips and vacations. All residents attend a day service program that provides community activities or are employed in the community.
The residential services program includes:
Community Living Arrangement (CLA)
These vary in size from 3 to 6 residents and 24-hour staff support is provided.
Continuous Residential Support (CRS)
These are usually where 2-3 apartments are grouped together and staff support is shared between the apartments.
Residents are referred by the Connecticut Department of Developmental Services (DDS).
The residential CLA's are licensed by the State of Connecticut.
Click here to view the Community Connections Newsletter.
Click here to view Community Connections Employment Opportunities.
To view the PDF files on this page, you will need Adobe Reader.
Residential Services Contacts